travota
Car Rental
Booking Engine
An efficient car rental reservation system to stay ahead of your
competitors. Our system designed to meet the unique needs
of car rental companies searching for easy to use car rental
software that allows you to take and manage reservations directly
on your website.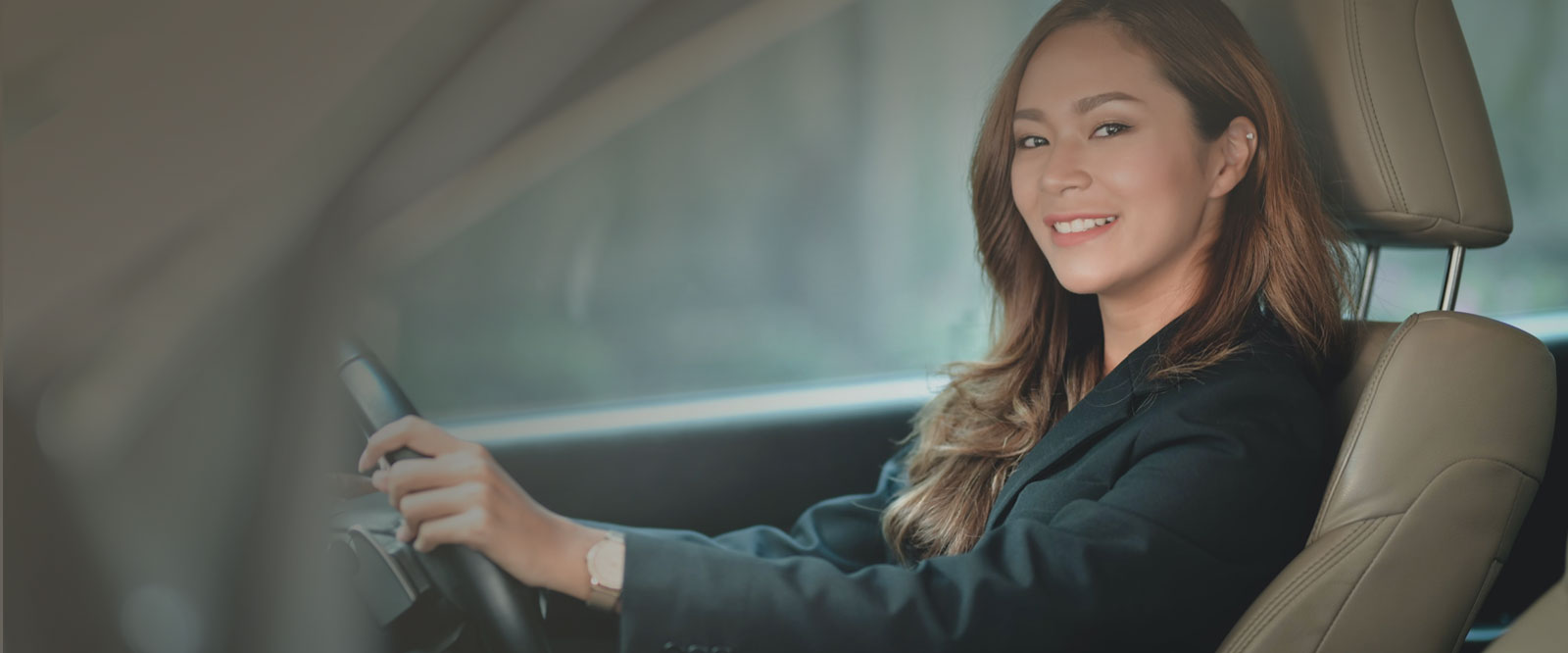 Improve the Efficiency of Your Business with Our Car Rental System
and Manage it on the go.
We offers an end-to-end car rental booking engine which allows rental car providers as well as agencies to sell rental cars online through various business models such as B2C, B2B and B2E.

The car booking engine is platform agnostic and can be easily integrated into your existing website. It can be integrated with multiple XML Car suppliers and can also fetch your own inventory uploaded in our car inventory management system.
The most flexible reservation system you'll
ever find.

Booking Made Easy

Premium Services

Intuitive Interface
Benefits of Our Car Rental Booking Engine
Available on both web and mobile (responsive and native app)
Supports multiple sales channels - B2C, B2B, B2B2C, B2E and Corporate
Supports multiple languages and currencies with real-time currency conversion
Aggregation of multiple car rental XML feeds along with directly contracted inventory into a single search interface
Advanced Search and Filter options
Customer registration and management
Ability to set up vehicle types, rates, availability, promotions and other details in the vehicle inventory management system
Instant confirmation, modification and cancellation of bookings
Shopping cart to book cars along with flights, hotels and other products together
Automatic activity voucher generation with your own branding
Ability to store frequent co-traveler details to save time during booking
Login with Facebook and Google
User-friendly interface for centralized customer and booking management
Separate markups and commission setup for B2C and B2B
Extensive booking reports for decision making and accounting reconciliation
Auto cancellation of unconfirmed bookings before the cancellation period starts
Agent Commission Setup & Markup Setup
Agents Credits, Real Time Booking Information & Payment History with Current Outstanding, Ability for Agents to Payby Credit Card.
Print Vouchers & Proforma Invoice.
Reservation Management for Flights, Hotels, Transfers, Packages & Activities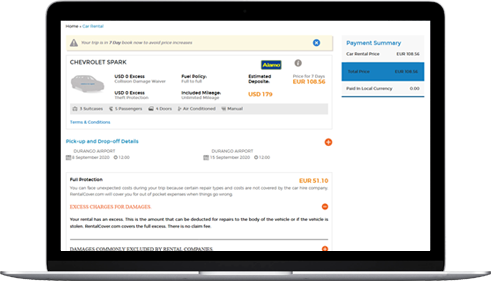 Flight + Hotel + Transfer + Activity
Flight + Hotel
Hotel + Transfer + Activity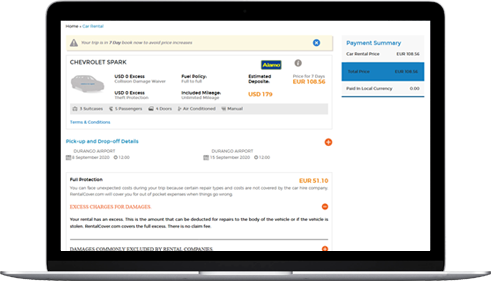 Markup Management & Customer Portal
Reservation Management for Flights, Hotels, Transfers,
Packages & Activities
Payment Gateway Integration
Destination or Product Web Portal
Responsive & SEO Friendly Website
Social Media Links, Blogs & Google Analytics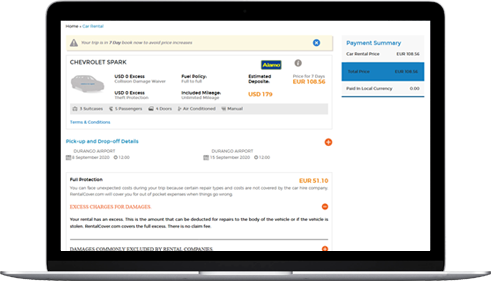 Distribution Platform via Soap XML services (Hotels, Transport, Attractions, Excursions & Restaurants)
Static Data in Excel Format
Test Server Implementation & Support
Setting up of Agent Credentials & Markups
Implementation Stages & Technical Support Management
Live Server Setup & Management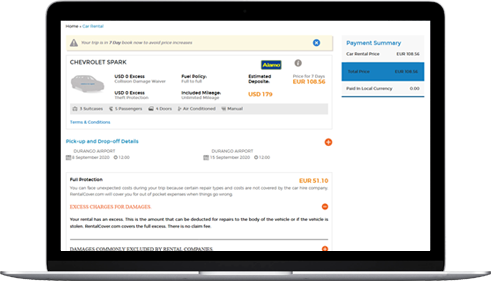 Partner Integrations