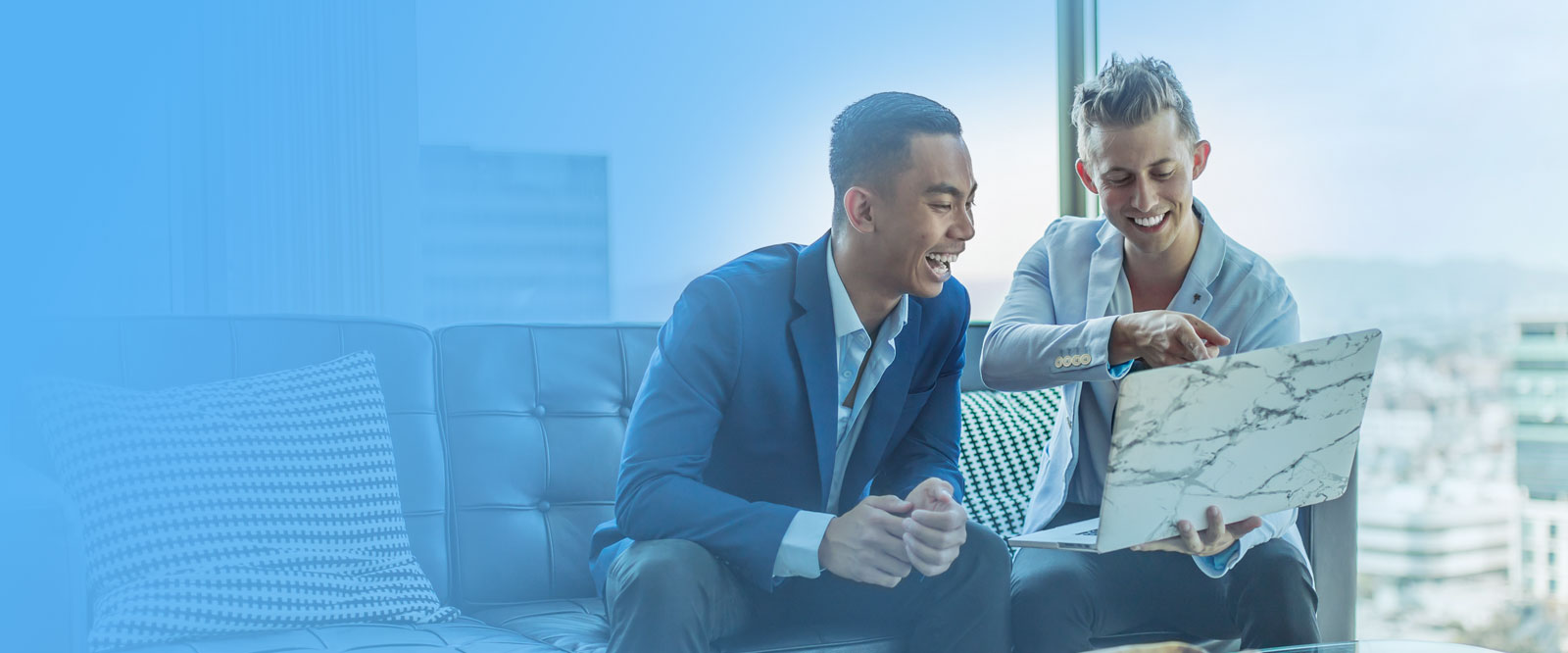 Corporate Travel Desk & Employee Self Service Portal
eTOS Octave platform supports total business rules, flow and operation for corporate travel management
with service-oriented electronic booking tools, Step-by-Step travel workflow and Corporate setup tools with centralized definition of business specific rules.
| | | |
| --- | --- | --- |
| 01 | | A True Corporate Travel Solution |
Mid-Office
+
Corporate Interface for Administrator
+
Traveller / Booker & Approver Interface
+
Corporate Travel Desk
Modules in eTOS Octave
Back Office Modules
Corporate Setup Module | Back Office Travel Desk | Operational Accounting
Ability to setup corporate account with multi-branch setup
Ability to setup revolving credits service fees, markups, private fares & payment conditions
Manage approved bookings, amendments and cancellations via a travel desk interface
Track upcoming bookings and trips
Manage Receivable cycles and Payments to Suppliers
Weekly, Fortnightly or Monthly booking history logs
Invoicing and Booking Ledgers
Travel Desk for each corporate
Manage Amendments and Cancellations
14 day and 21 day prior booking setup and more...
Corporate Modules
Corporate Administrator | Corporate Traveler / Booker | Corporate Approver
Integrated trip management system with unique trip id
Approval process for each trip with fall back approval mechanism (Multi Level)
Branchwise user setup with 3 different user types (employee, contractor or consultant)
Self booking tool with trip management features
Level and Travel policy setup
Bookings for flights, hotels and transfers
Traveller - to only book for himself, Booker - to book for himself as well as a group and Approvers - to book for himself and approve trips
Document printing
Unique Features
Customized for destination of operation
Corporate Booking Tool
Self-Booking Tool
Multi-branch, Multi-currency and Multi-Lingual
Powerful real time reports with day to day analysis
Graphical & Role based user dashboards
Integrated Travel Desk Management
Integrates with 3rd party XML API feeds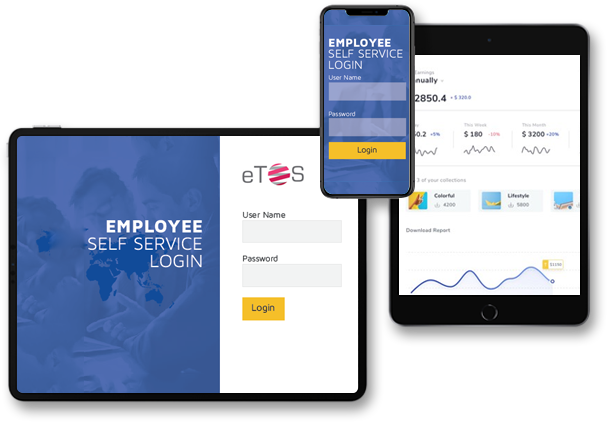 Quick Overview
Completely web based application
Corporate with Multi-Branch option and Multi-Currency
White Labelled Solution for Corporates
Employee and Travel Manager Self-booking Tool
Facilitates Bookings Flight (GDS and Low Cost) / Hotels, Transfers & Charters(XML and Contracted)
Agency Travel Desk for bookings and cancellations.
Corporate Fare and Deal Code Management
Integrated Trip Management
Policy and Approval Workflow Management with Multi-Hierarchy
Corporate Profiling
Expense Management for Employees Trip wise
Corporate Manifest Reporting and Expense Reconciliation
Travel Desk Sales / Point of Sale
Travel Document Issuance and Notifications to the Employees via Email
Expense Management for Corporate Employee
Revolving corporate credit setup
Credit Limit, Deposit, Corporate Credit Card Payment Options
Multi (Division, Branches, Designations and Travel Category Management)
Quick Enquiry to Travel Desk for Bookings
Employee Travel History
Manifest Management
Mobility Based Solution
Online extension of tour packages via SQL synchronization and or real time XML API. Web enquiry on packages can be directly integrated to eTOS system.
Integrated security management with database level encryption
Developed in .NET (ASP.NET (C#)) 3 tier architecture
| | | |
| --- | --- | --- |
| 03 | | Technology designed for your success |
End to End eTOS – Octave Work Flow
Our technology team customizes the latest in corporate travel management technology to meet your company's individual needs. We give your travelers user-friendly access to manage their travel in an online booking tool branded with your company's look and feel.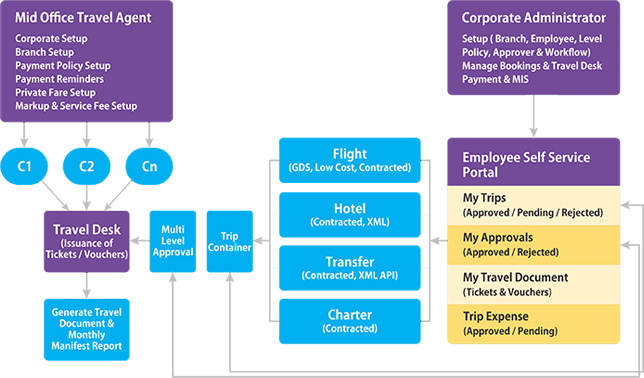 3rd Party Integrations (XML API & GDS) with Mid-Office Management
Airline GDS Integration
Includes: Back office module with search feature, markup management or service fee management, ticket management and issuance, amendment and cancellation, special IATA fares as per GDS, Back office accounting and MIS reports.
Sub Agent login – Agents Credit Management, sub agent can buy, amend and cancel tickets online (available in B2B module).
Online B2C interface with responsive website and customer login
Current GDS integration done (Amadeus and Galileo GDS integration) and (Travel Boutique Online and Mystifly (Consolidator))
* Any GDS can be integrated as required.
* Delivery 30 days per GDS integration
Hotel XML API Integration (Bedbanks)
Functionality includes: Back office Management (Setup of API's, Markup setup of Agents and B2C consumers, Booking Management, Receivable and Payable (Payouts to suppliers) Management, MIS reports)
Agents Credit Management
Front end to agents and consumers include: Search & Filter Features with Booking management, amendments and cancellation management.
Currently bedbanks integrated : (Tourico, Travel Boutique Online, Jac Travels, Team America, Bonotel, Mikinet, Expedia, Desiya, RoomsXML, Travco, Total Stay, GTA, DOTW, Hotelbeds, Fitrunns, getabed, etc.)
*We can integrate any bedbank as per your requirements.
*Delivery 30 days per bedbank integration
Note: Each customer to signup directly with the service provider for the XML API Feed and give test and live credentials
Partner Integrations
Flights
Hotels
Transfer & Activities
Payment Gateways
Car Rental
Flights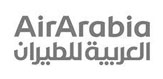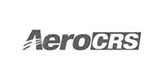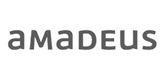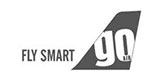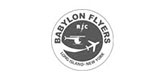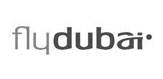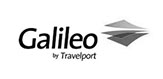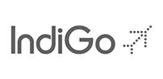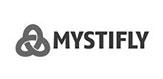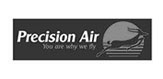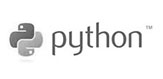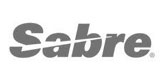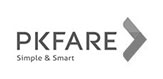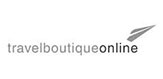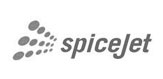 Hotels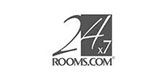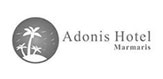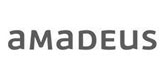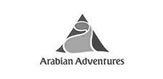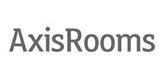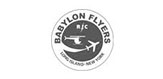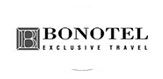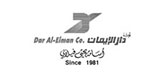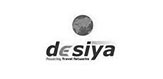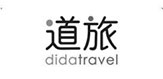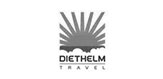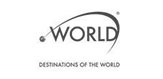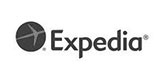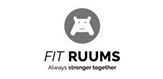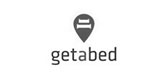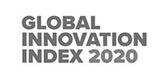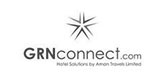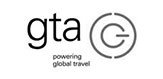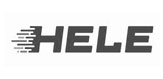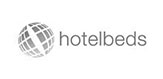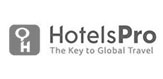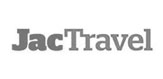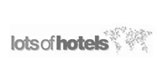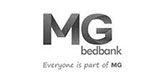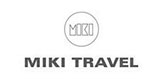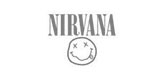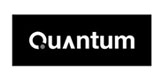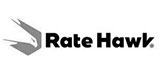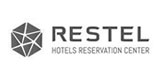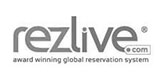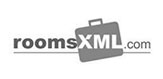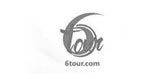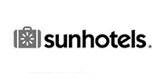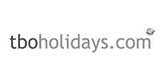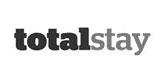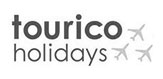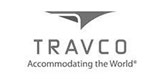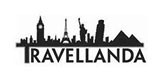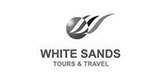 Transfer & Activities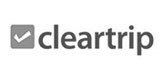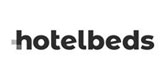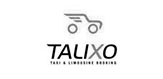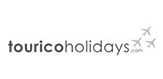 Payment Gateways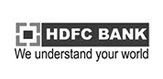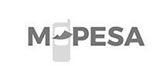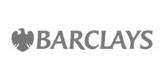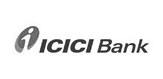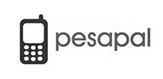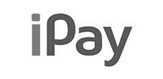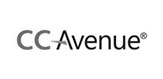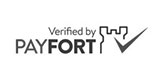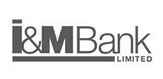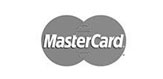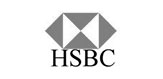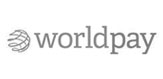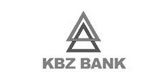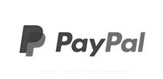 Car Rental